Statements on Paris climate agreement
ExxonMobil welcomed the Paris Agreement when it was announced in December 2015, and again when it came into force in November 2016.
Statements on Paris climate agreement
Statement on agreement entering into force
Today marks the entering into force of the Paris climate agreement. The agreement is an important step forward by world governments in addressing the serious risks of climate change.
ExxonMobil supports the work of the Paris signatories, acknowledges the ambitious goals of this agreement and believes the company has a constructive role to play in developing solutions.
We have been working for many years to reduce emissions in our operations and provide products that help consumers reduce their emissions.
ExxonMobil continues to pursue technology solutions with leading scientists in industry, academia and nongovernmental institutions. We have invested nearly $7 billion since 2000 on lower-emissions initiatives such as energy efficiency, cogeneration, flare reduction, carbon capture and sequestration and research into next-generation biofuels.
The Paris agreement and the initial Intended Nationally Determined Contributions (INDCs) pledged by its signatories reflect the dual challenge of minimizing greenhouse gas emissions while ensuring the world has adequate access to affordable and reliable supplies of energy.
These INDCs also reflect understanding that all economic energy sources will be necessary to meet growing global demand, and that the evolution of the energy system toward lower atmospheric emissions will take time and commitment due to its enormous scale, capital intensity and complexity.
As policymakers develop mechanisms to meet the Paris goals, ExxonMobil encourages them to focus on reducing emissions at the lowest cost to society, keeping in mind that access to affordable and reliable energy is critical to economic growth and improved standards of living worldwide.
The best policy options to achieve that goal will be market-based, predictable, transparent and globally applicable to promote innovation and technology breakthroughs required to address climate change risks. ExxonMobil has for many years held the view that a revenue-neutral carbon tax is the best option to fulfill these key principles.
ExxonMobil statement on COP 21
The recently concluded talks reflected the complexities of enacting thoughtful policies that address climate risks in a meaningful way while also ensuring accessible and affordable energy supplies for societies throughout the world.
As policymakers develop mechanisms to meet the goals set in Paris, ExxonMobil encourages them to focus on reducing the greatest amount of emissions at the lowest cost to society. At the same time we urge them to recognize important shared humanitarian needs, including providing reliable and affordable energy to improve living standards.
As a global issue, climate change requires global solutions. Both developed and developing countries must now work together in crafting policies aimed at mitigating greenhouse gas emissions, while recognizing differing national priorities.
ExxonMobil believes that effective policies to address climate change will put a price on greenhouse gas emissions and will:
Ensure a uniform and predictable cost of carbon across the economy;
Let market principles drive solutions;
Minimize regulatory complexity and administrative costs while maximizing transparency;
Promote global participation; and
Provide flexibility for future adjustments in response to scientific developments and the economic consequences of climate policies.
A revenue-neutral carbon tax is the best option to fulfill these key principles and could be a workable policy framework for countries around the world. It is the policy most likely to preserve the ability of every sector of society to find new efficiencies and develop effective technologies.
Public officials charged with addressing this challenge can learn valuable lessons from what has worked in the private sector. Our experience — harnessing efficiency measures and developing beneficial technologies — is illustrative: ExxonMobil has long taken action by reducing greenhouse gas emissions in our operations, providing products that help consumers reduce their emissions and supporting research into technology breakthroughs. The right incentives can help develop even more new technologies and innovative business models that hold the best chance of making significant progress in reducing emissions while enabling economic growth.
We encourage those departing Paris to embrace a principled approach to climate change risk. Such an approach holds great promise for ensuring that effective action will be taken to meet this global challenge.
ExxonMobil's four decades of climate science research
ExxonMobil has supported development of climate science in partnership with governments and academic institutions for nearly 40 years.
Climate change Article •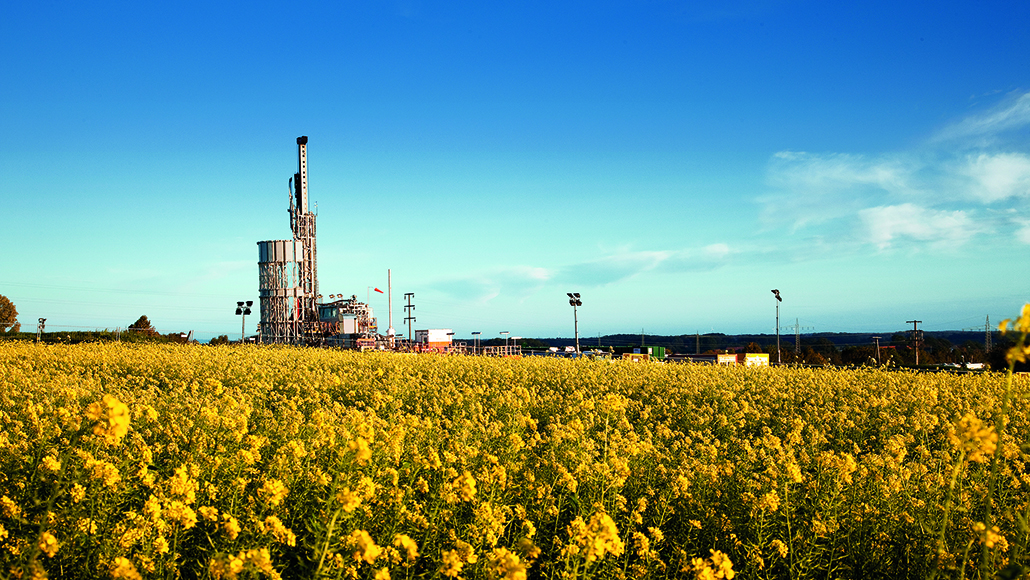 Climate change
We believe that climate change risks warrant action and it's going to take all of us — business, governments and consumers — to make meaningful progress.
Energy and environment Topic