XTO Energy methane emissions reduction program
ExxonMobil subsidiary XTO Energy recently expanded its methane emissions reduction initiative and signed onto the Environmental Partnership in an effort to further reduce emissions associated with our operations.
XTO Energy methane emissions reduction program
Reporting emissions
Our efforts have been discussed in ExxonMobil's annual Sustainability Report as well as other materials available on the company's website, where the company reports 10 years of performance data on overall ExxonMobil methane emissions. In the United States, ExxonMobil subsidiary XTO Energy's methane emissions occur predominantly at or near our production sites. XTO reports emissions in accordance with regulations and guidance from the U.S. Environmental Protection Agency. The majority of the emissions inventory is calculated using EPA emission factors and XTO's equipment inventory. The EPA uses emission factors to represent average emission rates for equipment such as pneumatic controllers, pneumatic pumps and equipment leaks. These factors were set in the 1990s.
XTO has participated in studies with the Environmental Defense Fund and the University of Texas which have shown emissions are lower than the early factors reflect. In 2014, new regulations came into effect which have lowered the emissions profile from these sources. In the United States in 2016, XTO reported 205,000 tonnes of methane emissions (equity). Specifically for upstream operations, XTO-operated production emissions equate to about 410 methane tonnes per million barrels of oil equivalent (BOE), an emissions rate of 0.36 percent. On a natural gas production basis, it is 97 methane tonnes per billion cubic feet equivalent, an emissions rate of 0.51 percent. On an oil production basis, it is 111 methane tonnes per million BOE, an emissions rate of 0.1 percent.
Regulatory requirements
XTO complies with all laws and regulations, including those designed to ensure methane and other fugitive emissions are appropriately managed and reported. XTO is complying with recent EPA (New Source Performance Standards) and Bureau of Land Management (Waste Prevention) regulations intended to reduce methane and volatile organic compound emissions, as well as a variety of state permit conditions and rules.
A common focus of several recent regulations is to minimize methane vented using a practice called Reduced Emission Completions, or "green completions," whereby well flowback emissions are captured or burned off using a flare. As a matter of safety, XTO began utilizing this practice before regulations were established and has advocated for inclusion of this practice as rules have gone into effect. XTO also seeks to minimize flared volumes by maximizing gas capture via pipeline and planned development. Some flaring does still occur in areas of new development where infrastructure investments are predicated on successful hydrocarbon development. In addition to reporting emissions content on our company website, emissions are also reported to the EPA annually.
Beyond regulations: our voluntary methane emissions reduction program
XTO has established a methane emissions reduction program that both ensures compliance with applicable regulations and expends considerable effort beyond regulatory requirements. This enhanced methane program is part of a broader effort to advance XTO's ongoing commitment to methane emissions management. The program prioritizes actions at production and midstream sites and includes efforts to develop and deploy new, more efficient technologies to detect and reduce facility emissions. Our comprehensive methane emissions reduction initiative is buttressed by a substantial technology research and testing effort. All aspects of the program are voluntary, except for some mandatory leak detection and repair surveys, which vary by location and regulatory requirements.
High bleed pneumatic phase-out:
We are voluntarily undertaking a three-year plan beginning in 2017 to phase out high-bleed pneumatic devices from our operations. We are also committed to instituting extensive personnel training, extending research and implementing facility design improvements to new operations — including in XTO's planned expansion in the Delaware Basin. "Pneumatic" devices are valves that periodically vent pressure buildup in order to maintain safety, system integrity and efficient operations. Pressure release occurs mechanically, meaning no electric or external power source is required. "High bleed" pneumatics vent more frequently and at higher volumes, and in XTO's operations are generally older.
Moving forward, XTO is also committing to employ better technology solutions, such as lower-emitting devices and instrument air for new construction.
XTO's commitment to phasing out high-bleed pneumatic devices will focus largely on facilities across our U.S. assets, where we will be phasing out approximately 1,250 of these devices. Moving forward, XTO is also committing to employ better technology solutions, such as lower-emitting devices and instrument air for new construction.
Leak detection and repair:
We have implemented an enhanced leak detection and repair program that prioritizes XTO's largest volume sites and greatest opportunities for methane emission reductions. The program will cover both production and midstream sites using surveys with optical gas imaging camera technology. Under the program, every XTO division is required to conduct surveys, in some instances semi-annually, in order to meet both voluntary production-based targets and regulatory requirements.
In most instances, the operator can repair detected leaks during inspection. All leaks and repairs are tracked and will be analyzed for frequency, trends and patterns. We can prioritize which facilities and types of equipment are more prone to leaking and can establish an orderly framework for addressing these based on leak detection rates, repair time, costs and manpower requirements. And through our annual inspection of the same sites, we can identify patterns that enable us to assess the program's effectiveness and determine how to make improvements in future design decisions.
Planned events such as liquid unloading will be managed in ways designed to reduce the release of methane emissions to the atmosphere. "Liquid unloading" refers to the process of removing liquid that has collected in equipment tubing, preventing natural gas from flowing up through the well. As part of our program, field personnel monitor and remain in close proximity during the manual unloading process to close all wellhead vents to atmosphere. Beyond incorporating this practice at XTO, ExxonMobil is advocating for a broad industry approach to reducing emissions associated with planned events.
Developing a methane training program:
As part of XTO's enhanced methane emissions reduction program, the company is developing a methane training program planned for implementation in late 2017.
These efforts will focus on overall fugitive emission management approaches and consider key topics such as:
pneumatic device integrity
leak detection and repair practices
mechanisms for sharing best practices across all of XTO's operating divisions
We have begun deploying optical imaging cameras across our operations. The training will be tailored to our operations management, superintendents, foremen, operators and facility engineering personnel, as well as environmental, health and safety personnel who may conduct inspections or be involved in qualifying and selecting contract leak detection and repair program survey firms.
This enhanced program will build on XTO's already extensive leak detection and repair training for personnel who conduct leak detection surveys using optical imaging cameras. It will teach the basics about camera operations and how to properly image individual processes, equipment and components at both production and midstream processing sites. The program will also cover important considerations inspectors should be mindful of to ensure optimal imaging, including wind conditions, viewing distances, ambient and reflection temperatures, daily verification checks and the importance of ensuring that equipment is maintained and calibrated at least annually.
Improved facility designs:
XTO's methane reduction program includes a commitment to using low-emission technologies to improve the environmental performance of our operations, particularly as we expand operations in the Midland and Delaware basins. A leading opportunity includes incorporating compressed air instead of natural gas to operate pneumatic controllers for new tank batteries and satellites. Other opportunities include expanded use of vapor recovery units, supervisory control and data acquisition monitoring of operating systems and continued moving to centralized designs for our tank batteries and controls.
Research and advancing methane emissions technology:
XTO continues to evaluate opportunities to upgrade facilities to improve operational efficiencies and reduce methane emissions. This includes collaborative research with ExxonMobil Upstream Research Company and third-party equipment manufacturers on developing state-of-the-art, low-cost, minimum-emissions equipment that could be used for future development, particularly in the Delaware Basin.
In 2017, XTO completed a pilot project in the Midland Basin that tested new low-emission designs using compressed air instead of natural gas to operate pneumatic equipment that helps regulate conditions such as level, flow, pressure and temperature. The results successfully demonstrated the feasibility of using similar designs for new and existing central tank batteries and satellites to further eliminate methane emissions.
These efforts build on an extensive portfolio of more than two dozen existing methane research projects and pilots already underway. For instance, we recently joined with the National Oceanic and Atmospheric Administration and other industry partners to evaluate the use of aircraft-mounted leak detection surveys to guide equipment repair. We continue to assess the use of satellite, aircraft, unmanned aerial vehicles and mobile and ground-based technologies to refine the company's methane monitoring.
As part of our efforts to better understand the magnitude and characteristics of oil and gas industry-related methane emissions, ExxonMobil participated in studies that quantified the methane emissions rate in the United States from upstream gas production activities. The company is also involved in a Department of Energy Gas Gathering and Boosting study at Colorado State University.
ExxonMobil also remains active in ongoing methane research with the Department of Energy's National Renewable Energy Laboratory, Harvard, Stanford and the University of Texas.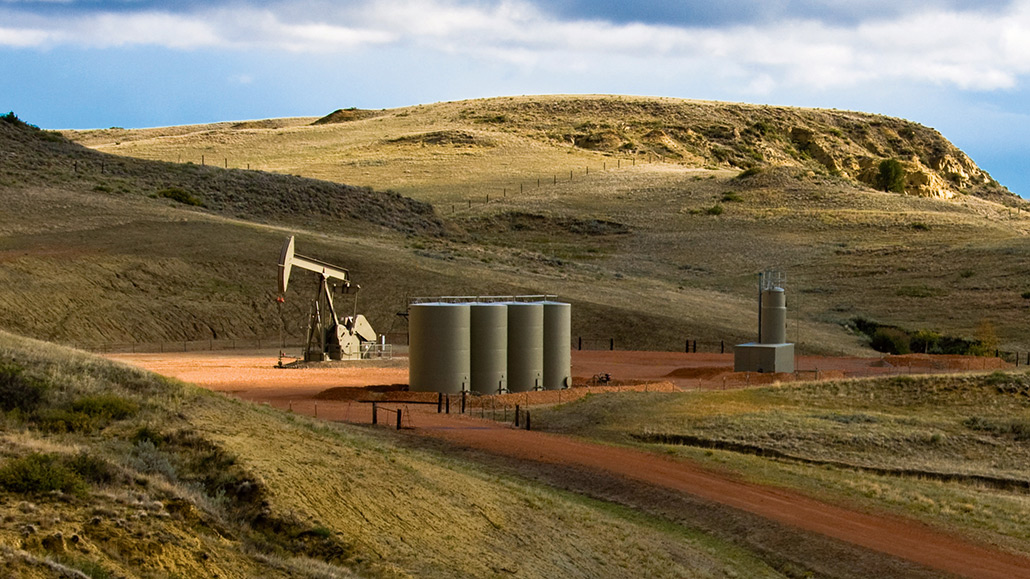 Effectively managing methane emissions
Natural gas is a versatile fuel, capable of powering utilities, homes and transportation. It also emits significantly fewer pollutants than coal power generation, including NOx, SOx, particulates, mercury, and up to 60 percent fewer GHGs. As confirmed by the International Energy Agency, methane emissions do not negate the substantial climate change benefits of natural gas versus coal, but mitigating emissions can further enhance those benefits. This is a key component of ExxonMobil's approach to developing future energy technology. The company continues to implement cost-effective methods to reduce methane and other hydrocarbon emissions in our operations.
Energy and environment Topic